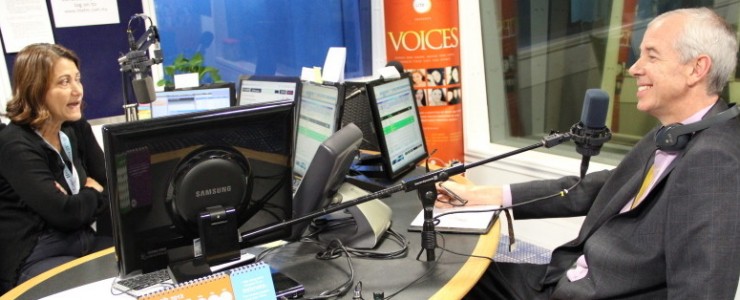 Does it really matter?
Simon Clinton, Clinton Partnership CEO and founder of Save Wild Tigers, reflects on the current situation the wild tiger faces in the lead up to global tiger day, July 29th 2014.
'I was asked by a BBC radio presenter recently, "does it really matter that wild tigers may soon become extinct, surely that's evolution?" I don't really need to tell you what my answer was!
Unfortunately, the plight of the wild tiger is symbolic of the issues facing our wildlife worldwide. Poaching (led by the demand for animal parts and skins) and habitat destruction & fragmentation (often resulting in increased human/animal conflict), are two major issues which are not just decimating wild tiger populations, but are killing off rhinos, elephants, lions and numerous other species at an alarming rate.
If we can't win the fight to save one of the world's most iconic species – the wild tiger – then what hope lies for the rest?
So my answer is simple. Yes it does matter. It matters because after millions of years of existence on this planet, in as few as 10-15 years, many of these iconic species could be extinct in the wild forever, their habitat dead or destroyed and whole ecosystems wiped out as a result. Imagine the oldest rainforest in the world , in Malaysia for example, gone forever, together with the Malayan Tiger? How can we let that happen?
July 29th is World Tiger day, and today we can announce that official estimates for wild Tiger numbers are down, probably as few as 3,000 globally.
So if you also think saving the wild tiger matters, please make yourself heard and do something to help. We need fresh thinking, fresh emphasis, fresh impetus, if we have any hope of changing the tigers current path to extinction.
Let's inspire the generation out there today about the value and inherent majesty of the wild tiger for the sake of future generations… lets ensure that art galleries and zoo`s don't become the only legacy for the tiger if we don't succeed.
Together we can make a difference so please join me in the fight back and help #inspire4tigers
Thank you …..'
Simon Clinton… Founder Save Wild Tigers.
- See more at: www.savewildtigers.org