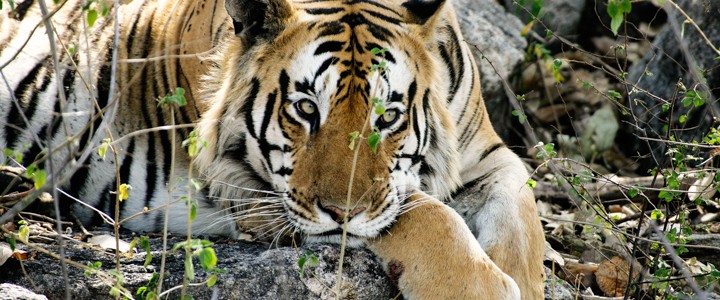 The journey of a lifetime. The cause of a lifetime.
We are really excited to announce that Save Wild Tigers have partnered with the Eastern and Oriental Express to create 'The Eastern and Oriental Tiger Express'.
As many of you may know, Simon Clinton (CEO of the Clinton Partnership) founded Save Wild Tigers three years ago and has been working hard to raise awareness and funds to save this species from extinction. TCP staff have also been helping out on this latest project which looks set to be incredible (details below). Please spread the word among friends and family – 30% of every ticket sold will go towards targeted tiger conservation projects which can really make a difference.
The Eastern and Oriental Tiger Express:
When? 2nd-6th October 2014
Where? Singapore – Bangkok
5 Days & 4 Nights
This incredible trip will begin on the 2nd of October 2014 at the renowned Raffles hotel in Singapore. Enjoy a luxurious evening stay and glamorous breakfast reception at this iconic hotel, known for its intoxicating blend of luxury, history and colonial ambience.
Indulge in a scrumptious breakfast on the 3rd of October before boarding the Eastern and Oriental Express where your journey begins.Savour the scenery and travel up in to Malaysia through gently unfolding rural landscapes in the heart of the tiger's historical habitat. Arrive in Kuala Lumpur early evening and transfer to the magnificent five star Majestic hotel in Kuala Lumpur for a star studded drinks reception and gala dinner. This exclusive event will most definitely be a memorable night not to be missed! Following the dinner, guests will re-join the train and the adventure will continue.
On the 4th of October, the train will continue through the stunning Malaysian countryside up to Penang where it will stop for a wonderful reception and inspirational tiger art exhibition. You will then cross the border in to Thailand and you can relax and unwind whilst enjoying a Michelin star dinner on board as you watch the sun set over the beautiful countryside.
From ancient temples to jungle clad hills, the 5th of October will be filled with discovery and tiger experts will be on board to answer your every question. In the morning guests will alight at the River Kwai Bridge station for a cruise along the picturesque river with a local historian. They will also visit the Thailand-Burma Railway Centre and the Don Rak War Cemetery. Guests will arrive in Bangkok late afternoon and transfer to the incredible Mandarin Oriental hotel where you will spend the night and enjoy a fabulous VIP drinks reception to celebrate the end of this iconic journey.On the 6th of October you can explore and enjoy the wonderful sites of Bangkok at your leisure whilst soaking up the fabulous Thai culture.
Ticket prices start from:
£2,960 GBP*
$5,495 AUD*
$4,910 USD*
For further details and booking information, please visit http://www.easternandorientalexpress.com/tiger or call 0845 619 1217.
*Approximately 30% of ticket price will go directly to targeted tiger conservation programmes.